The American and Coalition forces are organized by sections or workgroups. We have a program available so that a workgroup or section can adopt a village to take under their wings and provide humanitarian assistance. My section, civil affairs, has selected the village of Charachi. The village has a population of approximately 500 villagers. Here are some pictures from our trip to the village as well as at the village. We visit this village twice a month and pass out clothes, food and toys. If you would like to donate to this village or some other place in Afghanistan just shoot me an email and perhaps we can work together.
Mainly men and kids were present for the donations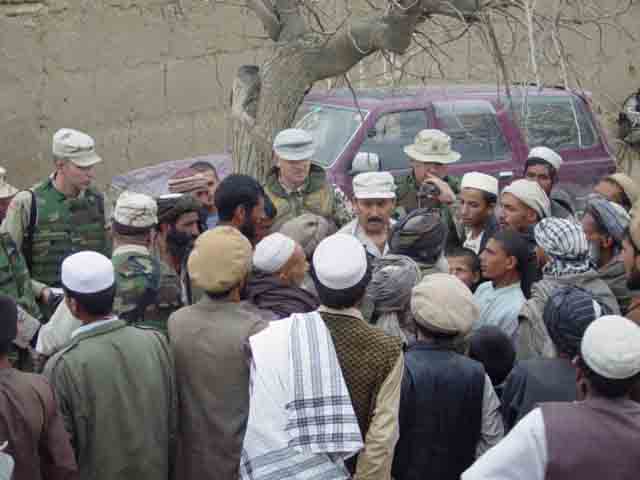 Women and most of the girls were not allowed to be seen.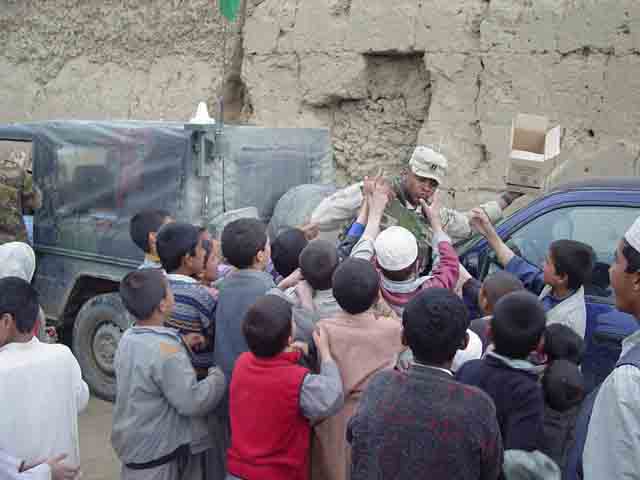 The kids were excited about the items we brought them
We adopted this village in Jan 03
The villagers do appreciate our efforts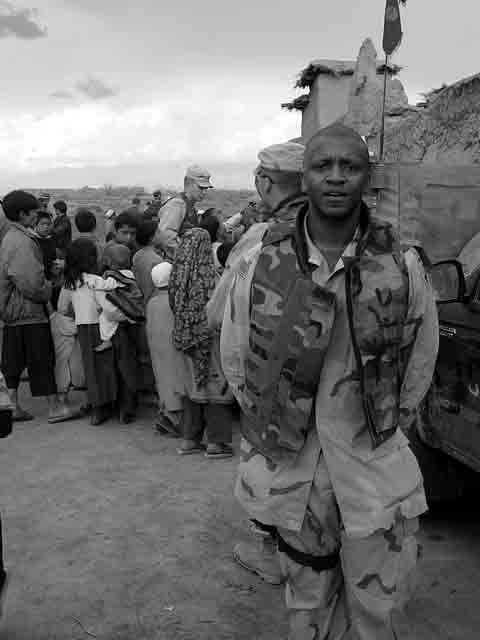 The give awayz are donated by folks in US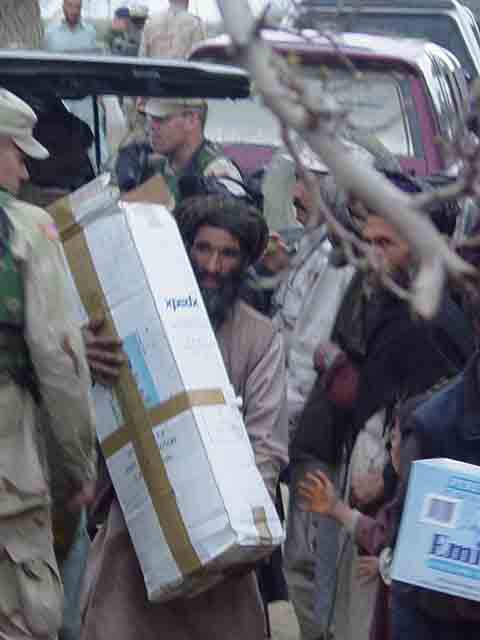 A lot of people have limited clothing items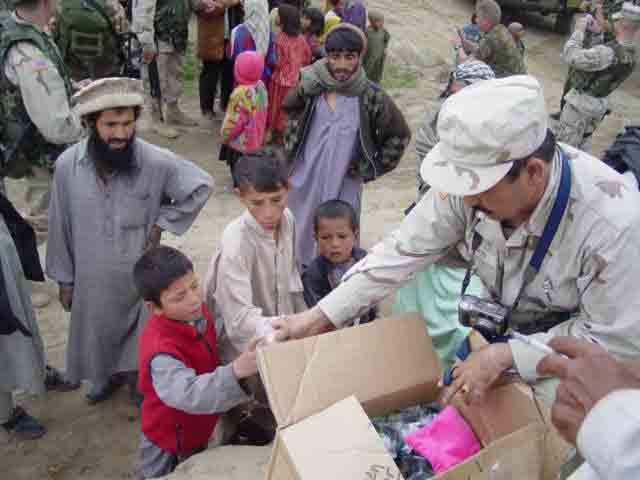 This guy is a US Afghan-Citizen. He is our interpreter.
The men run the villages in Afghanistan.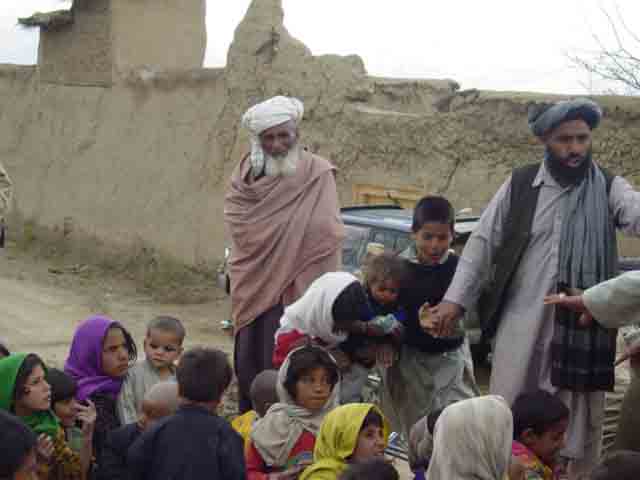 Women rights got a long way to go.
There aren't many chairs available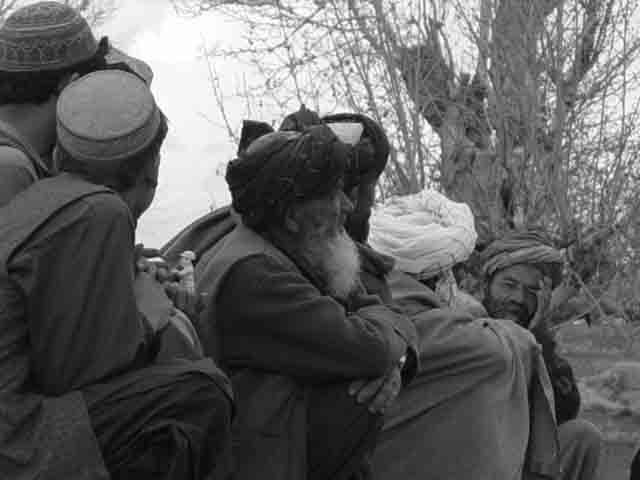 Most men squat like this for a long time.