Hey y'all. I am still in Afghanistan. Things are going fine and I am trying to be as safe as possible. I created this site to share some of the visual experiences that I encounter. Obviously, I can't show you the secret pictures but I can show you sites in and around here. I hope you enjoy my pictures that I have taken with my new Christmas camera (Dec 02). I am not that good at the picture taking yet but hopefully eventually I will get there. The Army Public Affairs team works in the same area as I do and I am seeking there guidance on taking better photos.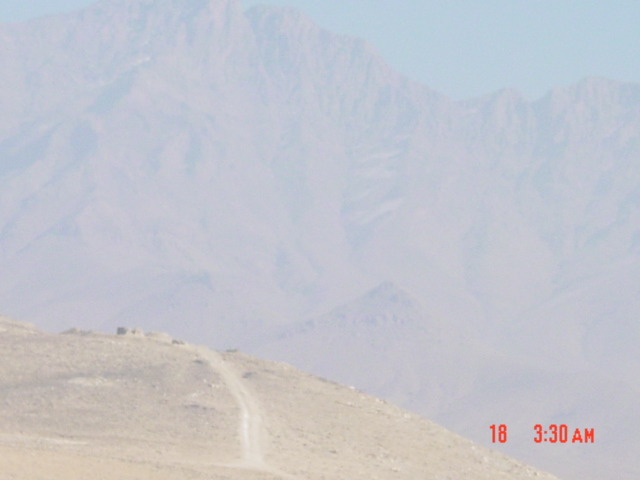 Look at the house on the hill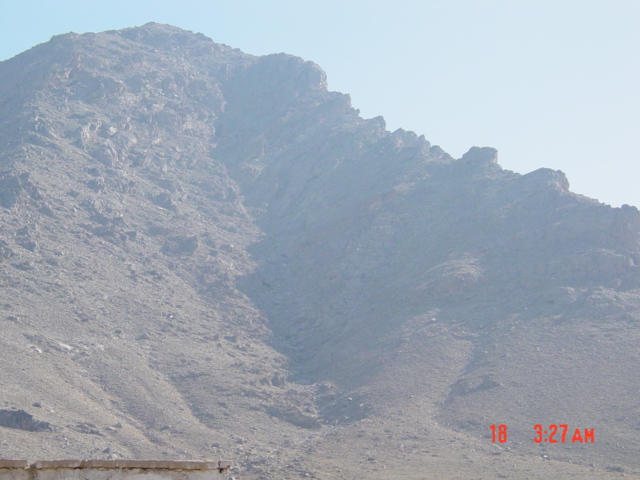 Huge mountains
The next couple of photos are from a road trip I made from Bagram to Kabul on 18 Jan 03. I ocassionally make this trip which is about 45 minutes one way. As you can see the mountains ranges are beautful which makes the trip all the more enjoyable. By the way, Kabul is the capital of Afghanistan and the elevation is about 5,000 ft above sea level
Ok, that was a peek at how the country looks. Now let me show you some pictures (pics) of parts of our base and the great views we have. The next pics are taken from the billeting area.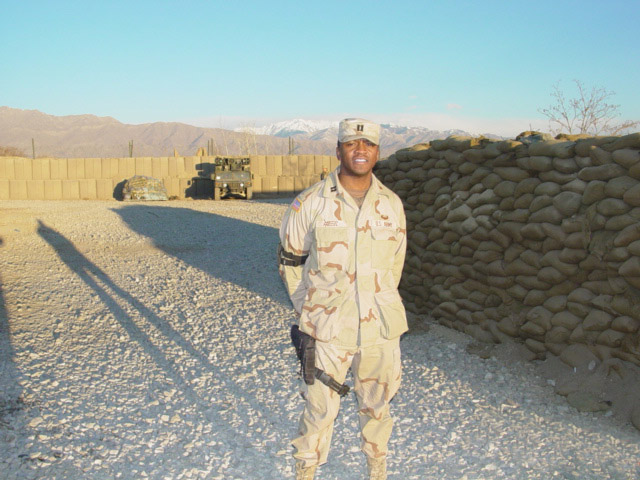 Base Views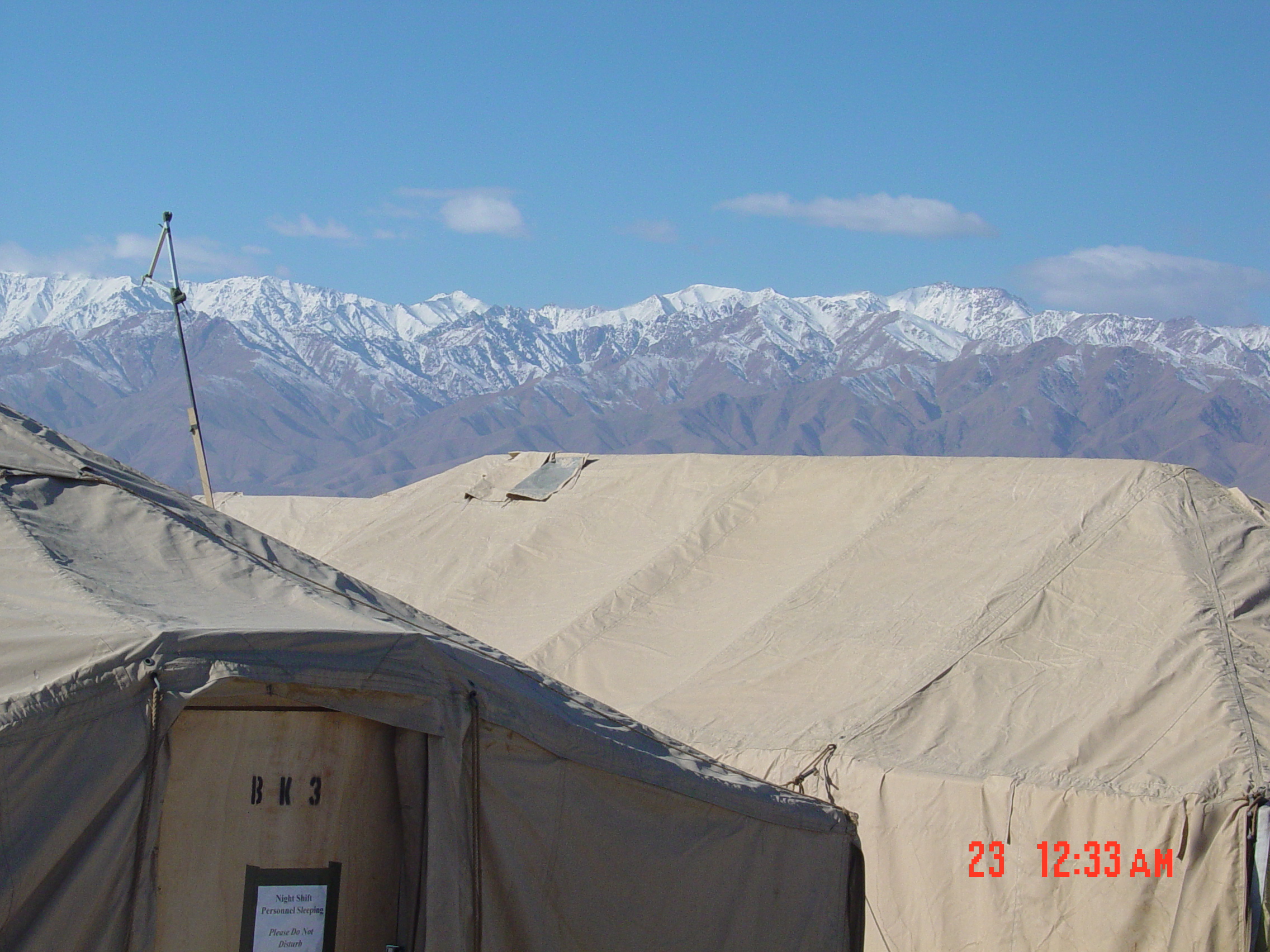 Hescos are used as a part of our perimeter fence.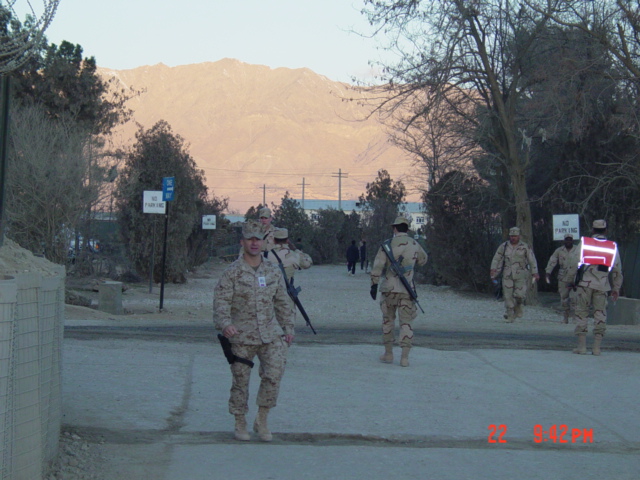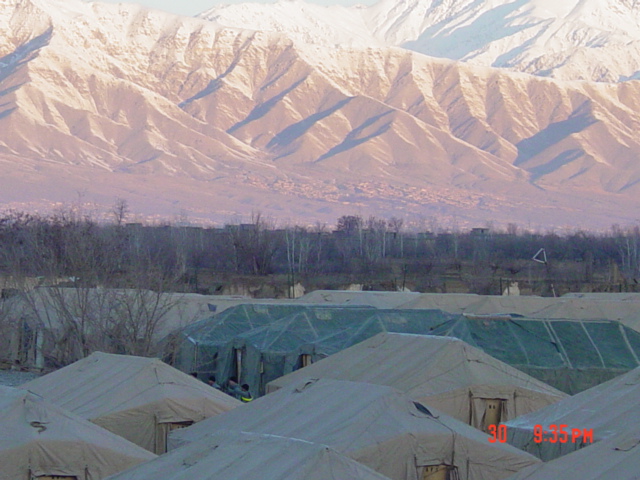 The mountains are part of the Hindu Kush mountain range.
The mountains
The mountains in the pictures are the Hindu Kush mountains. They are about 18K to 20K ft above sea level. You see that they are snow capped as the temperature at those elevations can support snow for several months.
After a snow storm...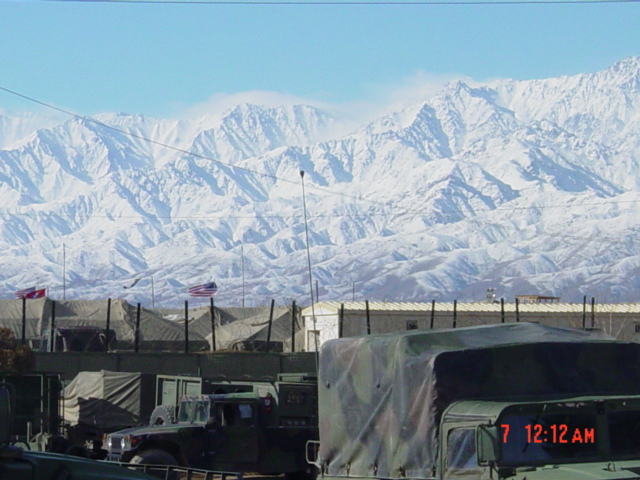 The views are mystical and surreal.