SGT Gripkey walking with the locals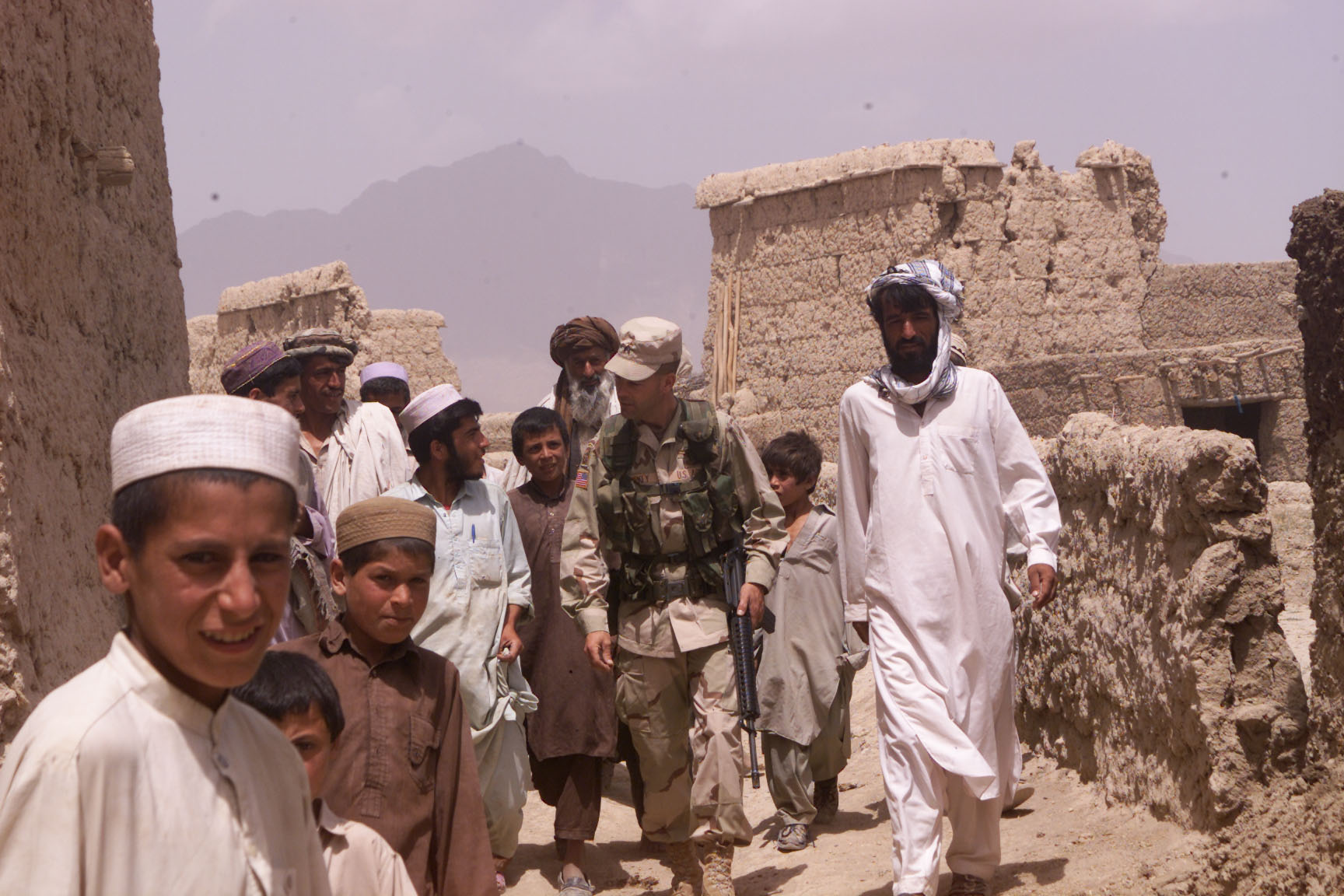 While here in Afghanistan my job consists of addressing the humanitarian needs of the country. We do a lot of good things for the local nationals such as providing assistance to the most basic needs such providing drinking water, rebuilding schools, roads and bridges and reconstructing medical facilities.
Here I am taking with some locals
After a certain age women can not be seen by men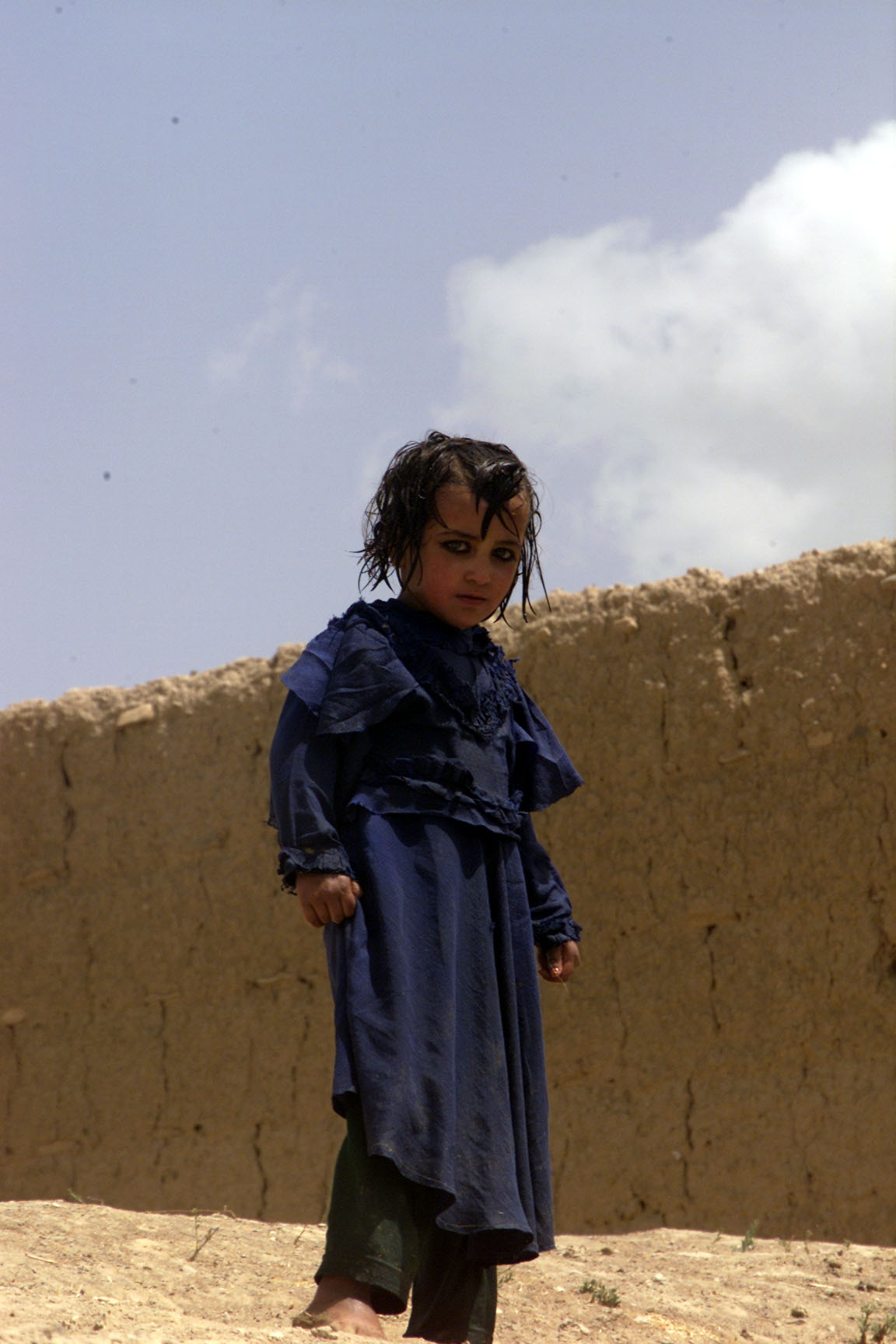 From a young age, families dress the little girls up to attract a suitor
Wome have to wear burkas.
Afghan women are not to be seen by men o/s of their family.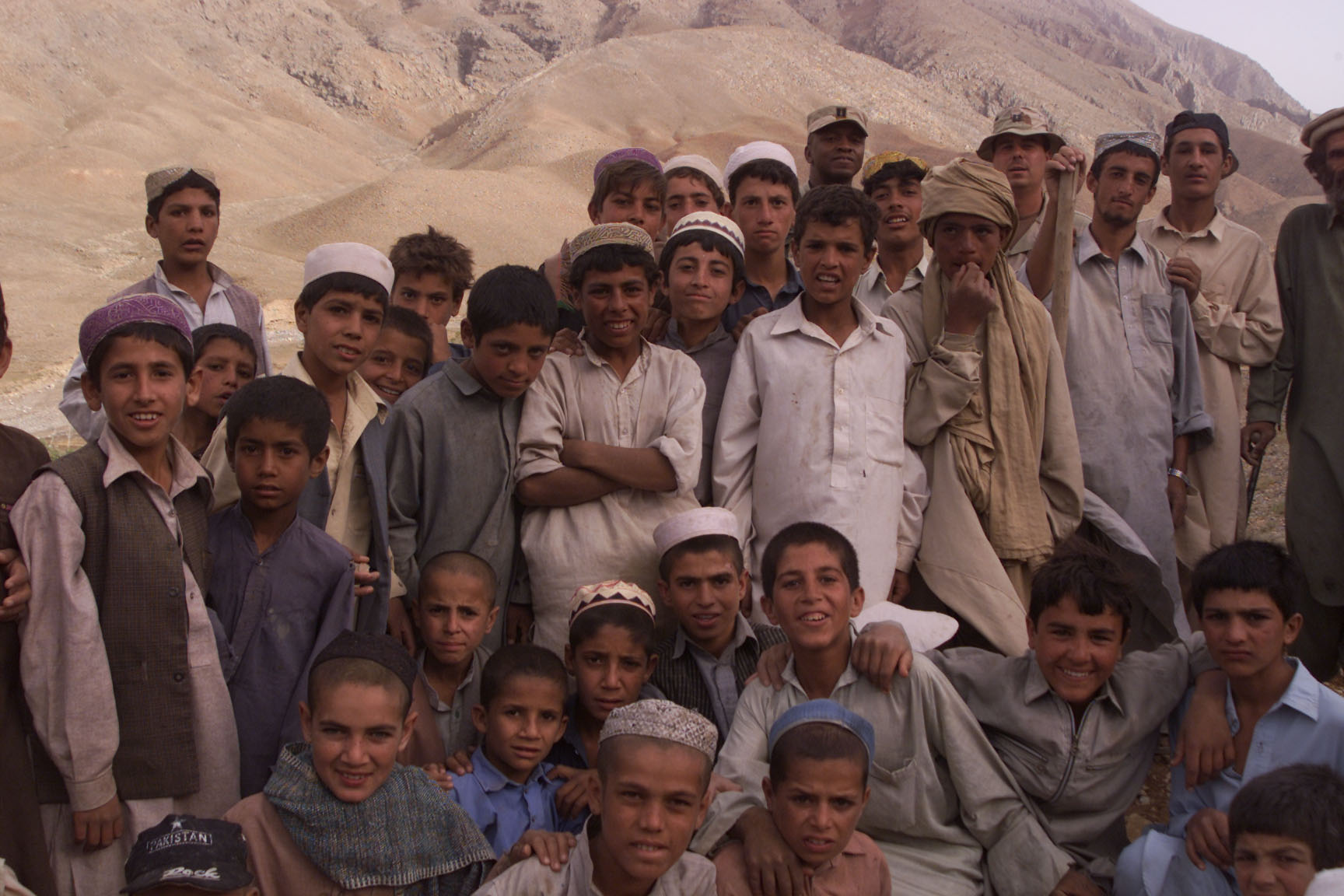 In 2002 US forces showed the kids baseball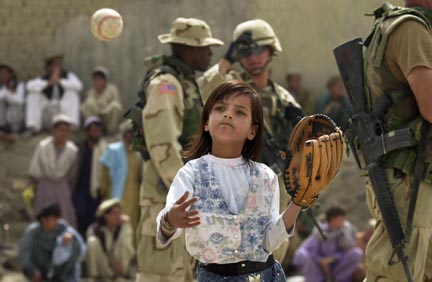 Unfortunately this girl couldn't play but we gave her a glove and ball.
In Afghanistan there are 30 provinces. President Hamid Karizi is the interim President. This country has been at war for the last 20 years. Most of the kids were brought up in the environment and have only known about war. Peace is new to them.